The Adagio School of Dance is involved with the British Federation of Festivals of Dance..
Children with a desire to compete are encouraged to take part in this forum as part of their training as the results show it is known to develop their skills at not only their technique.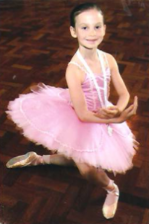 In addition it is noticed that the children gain even more confidence and enjoy the challenge of testing their current skills with children at the same level.
By anyones standards the children have gained many successes throughout the years.
Medal winners, Cup winners and valuable Scholarships winners are included in the Successes achieved.
ALL ENGLAND REGIONAL FINALS 2011
Adagio School of Dance is incredibly proud to annonce that 8 items successfully gained honours at the All England Regional finals and now will be competing at the National Finals at the Peacock Theatre in London at the end of July.
Elise Hills - 9 year old Ballet
Scarlett Mann - 10 year old Ballet
April Goulding -10 year old Modern
Amelia Holdsworth - 10 year old Modern
Molly Villiers - 10 year old Ballet
Jessica Myers - 12 year old Ballet
Charlotte Ball - 13 year old Modern
Jessica Myers/ Rachel Rennie - 12 years Ballet Duet
Croydon Festival 2011
Well done to all those that competed at this years Croydon Festival new fewer than 10 cups were won along with three bursaries
Amelia Nolan- Senior Classical Bursary plus 3 cups
Scarlett Mann - Senior classical Cup Aggregate Cup and Character Cup
Tom Holdsworth - Senior Modern Bursary plus 3 cups
Amelia Holdsworth - Junior Modern Cup