Adagio School of Dance was established in 1998 with a vision of providing the highest standard of training together with an enviroment to enable all pupils to fufil and realise their dreams in dance and theatre.
Past and present pupils are achieving and discovering continually within the field of dance and theatre and many friendships have been forged which we are sure will stand the test of time.
We hope that you will be become part of our Dance Community as Adagio School of Dance is founded on a Love of Dance, Having Fun and Mutual Respect
NEW CLASSES STARTING IN SEPTEMBER 2011!!!!
Nursery Ballet for 2 to 3 years old
Pre Steps Ballet for 4 to 5 years old
Teenie Tappers from 4 years old
Mini Movers from 4 years old
Contact us now for enrolment for September 2011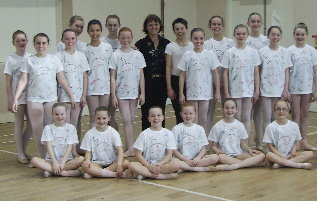 If you would like to discover more about the
Exhilaration of Dance Training at its best.
Please give the office a call today!
Who will gladly help you choose the right class for your children to try.
We offer classes for all ages and skill levels from 2 years old to young Adults from Beginners to Professional Dancers
Myself and the ADAGIO team look forward to seeing you soon.
Bronwen Patching