From the age of 5, Adagio pupils may take examinations with the Internationally Recognised Board of The Imperial Society of Teachers of Dance (I.S.T.D). Although not compulsory, the school encourages all pupils to participate in these examinations.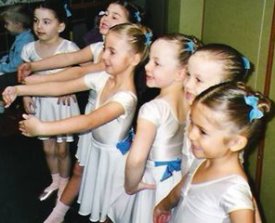 Not only does this help to build their confidence, but it is also a way to measure their progress, and to reward them for all their hard work.
Pupils selected by the Principal for examination receive additional coaching throughout the exam term.
Senior pupils are prepared for the professional examinations within the I.S.T.D Board, and also have the opportunity to be prepared for The Royal Academy of Dance major examinations.
Click this link for the latest examination results . When you have finished, use 'back' button to return to website.